We love our phones, but what if we told you
there's a better way to get your next phone?
Did you know…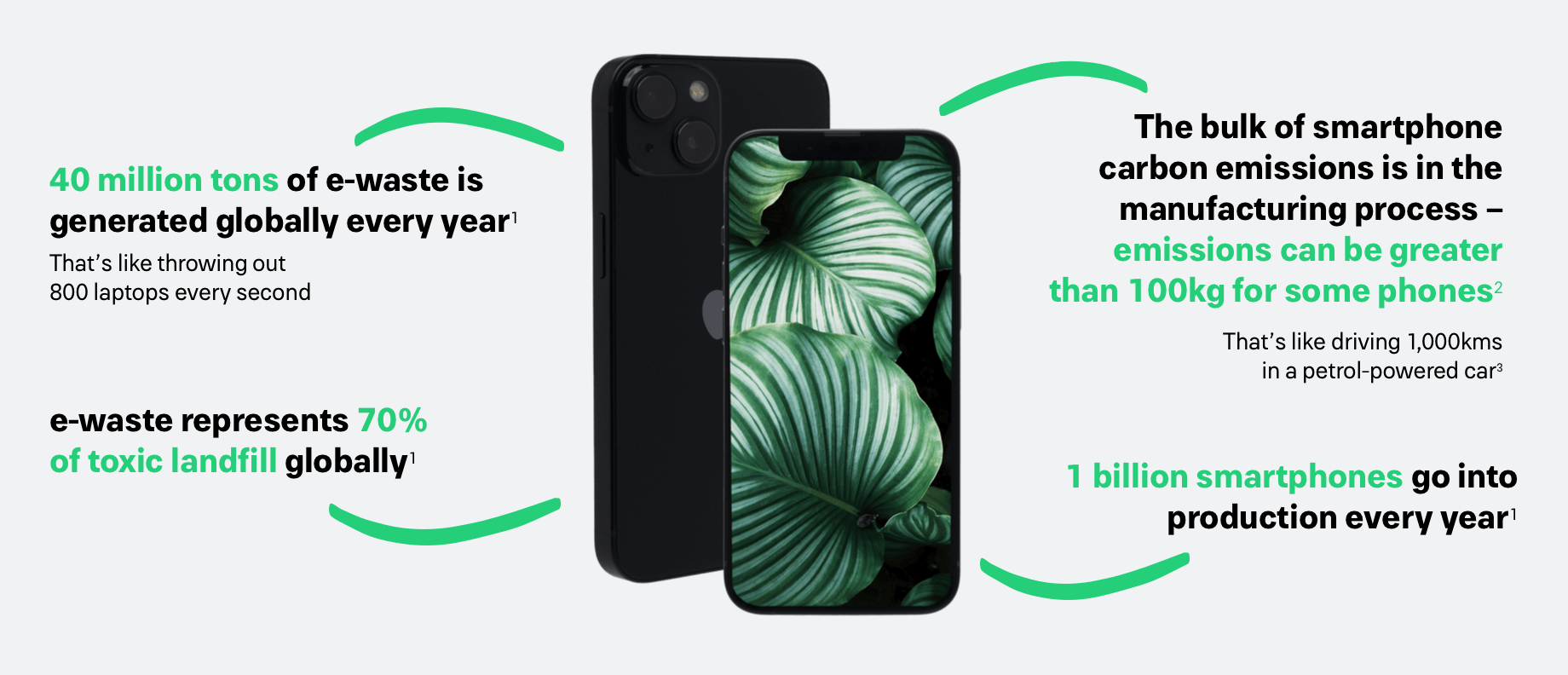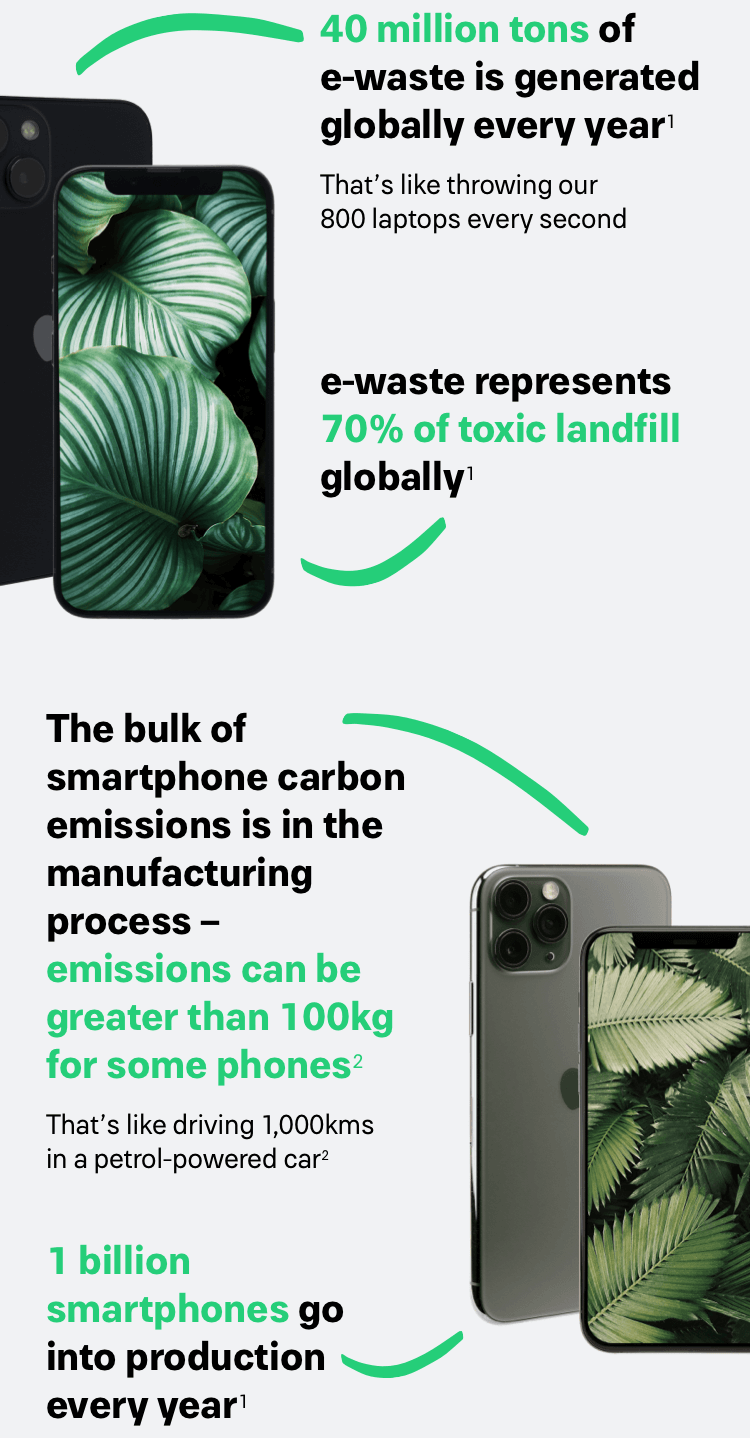 e-waste is a global problem.
Subscription is our solution.
Making our phones last forever would be best for our planet, but we believe that subscription is the next best thing. Let's make a difference one phone at a time.