Phones
Our quality refurbished phones, tested and nucertifiedAll of our refurbished phones are fully tested in our Sydney test hub and will only get nucertified if they pass our 51-point inspection.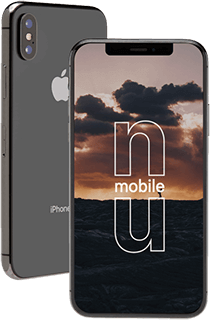 Apple iPhone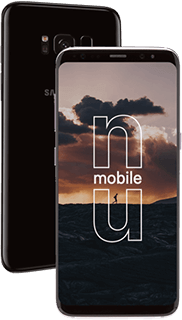 Samsung Galaxy
Don't just take our word for it
See what our customers are saying
Thank you nu for giving me an affordable option to continuing with iPhone. Other phones/plans have become so expensive. My nu phone looks and feels brand new, yet I love that we're all doing our bit for the environment. I love it.
For anyone thinking about it, just do it. The money back guarantee gives you the only piece of mind you need.
numobile is amazing! I've got a great plan and a brilliant phone and I'm saving loads of $$$ compared to my previous plan.
I love numobile! The concept is so great for the environment because it reduces waste and recycles phones! Amazingly affordable as well!
I was sceptical but this has exceeded my expectations. Fast delivery. Phone is like brand new. Works perfectly. Great customer service. Can't fault it. I have a good as new Galaxy S8 for $25 a month inc calls and text. Highly recommend.
Affordable plan. Great value for a phone which looks and works like a brand new phone. This idea may give a good competition to other expensive network providers. Well done for the initiative. I hope that you Will continue provide good service. All the best.
Just received my new iPhone X through you guys and seriously so happy. Couldn't believe the price for the plan and what it comes with. Stoked!!! Thank you!!
Absolutely recommend. The customer service is awesome and Australian based. The turn around time from order to receiving a phone is great. The quality of the phones are like new and the initiative is wonderful.
Highly recommended, phones are like new, application process is easy and fast and the customer service support is amazing. 😉
I wish I knew of numobile before. There is absolutely no need to stay with the big players. I love my iPhone 8, the coverage & my plan. Exceeded my expectations.
Excellent service. Super fast approvals I have 2 phones from NU both are in amazing as NU condition. Say goodbye to long huge priced contracts. Really fast delivery and 12 mth warranty. couldn't be happier.
numobile has been so helpful! l highly recommend them!
I've had my phone now for nearly coming up to a year I have had such a wonderful experience with this company only one thing I think you need to get the newer iPhones like the bigger 10 as I'm waiting on this so I can upgrade my 8plus would be great if this could happen soon but customer service is just wonderful never have I come across such a provider THANK YOU 🤗🤗
Top questions & answers
How does the 30-day swap and return work?
If "nu" is not for you – no worries. You can return or exchange your phone within 30 days of purchase. We'll even pay for the return shipping!  ​
Here are our conditions for returns:​
The phone must be returned in its original packaging, with all original accessories, and must be in its original, undamaged condition. ​
The phone can have no signs of wear from its original condition (this includes scratches and other damage to the screen, housing, and hardware). ​
If your phone satisfies all conditions above, you can lodge your return here. 
For more information on our returns, please see here,
What is the 12-month warranty?
Every nucertified phone comes with our 12-month Device Warranty. So if your phone fails (unless the failure is due to damage caused by you, another person or by accident) to meet our nucertified standards during that period, we'll arrange for the phone to be repaired or replaced (at our election) at no additional cost. The terms and information about our 12-month device warranty can be found in our Mobile Devices Terms.​
To find out more about our 12-month warranty and if you are eligible to make a claim, please see here.
Can I add a phone to my SIM plan?
Yes, adding a nu phone to your service plan is simple and easy! 
You'd need to log into your account and click on the "Add a phone to this SIM plan" in your 'Plans & Add Ons'section. Then choose your nu phone, continue to the checkout process and you're all set!
You'll need to pay the first month's phone payment during the checkout and then the monthly phone payments will then be added to your SIM plan payments. Easy!
How many devices can I add to my account?
You can add up to two devices under an account holder.
Do I need to complete a credit check even if I already have a sim plan?
Yes, a credit check is required to add a phone to your service plan during step two of the checkout process. Please make sure your account details match your ID documentation provided.
We're Aussie based and here for you when you need us.
Speak with someone who gets it.